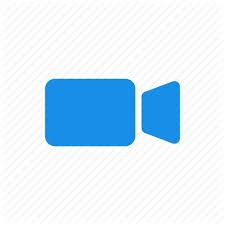 Videos
I don't like to admit it, but I'm a late adopter (at best) when it comes to using videos for instructional purposes, whether inside or outside of the classroom.
Early in my teaching career, I felt guilty using films in class because I felt that I was being paid to teach, not show other people's material.
That kind of argument may have made sense when it comes to videos that are designed primarily to give viewers information. Good teachers should be able to do that more efficiently than videos because we can tailor our presentations to our own needs as we perceive them.
However, when I got involved in the Beyond War movement in the 1980s, I saw another use for peacebuilding videos which, admittedly, I should have seen long before. They can move viewers in ways a lecture or seminar can't because they can touch  peoples' emotions. As a consumer of "how to" videos whenever I try to master new software, I've also learned that videos can inform people better than written instructions, at least under certain circumstances.
So, here is a sampling of my favorite inspirational videos with a sprinkling of "how to" ones thrown in at the end.
Alliance for Peacebuilding
I'm one of AfP's senior fellows and an emeritus member of its board of directors. Not surprisingly, I love this  promotional video we unveiled at our annual PeaceCon in 2o019
Mary Hoch Center for Reconciliation
I also work at the Mary Hoch Center for Reconciliation at George Mason University's School for Conflict Analysis and Resolution. Rather than show you one of the center's video, here is a link to the testimony on reconciliation our school's Dean, Alp Ozerdem, gave to the United Nations Security Council in 2019.
The Times They Are Changin'
Bob Dylan's anthem came out when I was in high school. It took on new meaning a half century later when it was sung at the 2018 March for Our Lives in Washington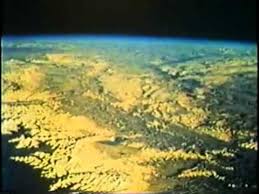 No Frames/No Boundaries
I saw No Frames/No Boundaries at the first Beyond War event I attended in 1983. It still moves me. And everyone else I show it to. No one notices that it is all based on a talk by former astronaut Rusty Schweikart who does not appear in the video at all. Also note how far video technology has come in a mere 35 years.
Arthur Brooks
Passing the Baton
Then head of the conservative American Enterprise Institute, Arthur Brooks made this remarkable presentation at the US Institute of Peace's forum on Passing the Baton which was held the week before President Donald Trump's inauguration.
Think the Unthinkable
Think the Unthinkable is an amazing project begun by Nik Gowing and Chris Langdon that helps senior leaders and others see the need for unprecedented change in peacebuilding and beyond. Because they both spent decades in British television, they have put together a Vimeo channel filled with their own presentations and interviews with the global leaders they work with. This link takes you to one of Nik's best short presentations of their work. That said, you could spend weeks watching their videos and not get bored.
Africa for Norway
Radi-Aid's powerful spoof of the 1980s anthem, We are the World,  always brings a smile to my face. And it tells us a lot about local peacebuilding.
Be sure to pay attention to the subtitles to the final version of the song's chorus.
The Interrupters
The successful efforts to curb gang violence by the organization now known as Cure Violence was featured in this PBS documentary.