Evangelical Peacebuilders

About fifteen years ago, I was part of a team at Search for Common that was trying to build consensus around some issues in President George W. Bush's faith based initiative. Because he knew I had colleagues there, my boss asked me to pay a visit to Wheaton College in Illinois which is often referred to as the  Harvard of the Christian colleges and universities. While there, a student gave me an article by Miroslav Volf which, she told me, we could discuss over breakfast. She opened an entire new world to me—evangelical peacebuilding. Learning about that world also has opened the door to the possibility of creating coalitions that could ease the tensions and polarization that define so much of political life in the United States today.
Like my colleagues, I worked with plenty of faith-based peacebuilders, including some Mennonites who are sometimes included in the evangelical world. Some of us had also worked with evangelical organizations like World Vision. However, most of us knew nothing about the larger groups of evangelical peacebuilders whose work is explicitly anchored in their faith.

That student then came and spent the summer with us at Search and sent me on a deep dive into evangelical peacebuilding. I sent her (and my credit card) to Christian bookstores (which I didn't know even existed at the time) and I started reading the work of people like Ken Sande, then of Peacemaker Ministries and now of Relational Wisdom.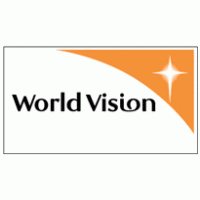 Since then, we have developed relationships with a number of their organizations, including World Vision, which is now one of the Alliance for Peacebuilding's largest and most active members. Personally, I've spent a lot of time with people in the evangelical peacebuilding world, including Eric Patterson, Dean of the Robertson School Government at Regent University, and Rick Love, Founder and CEO of Peace Catalyst. Eric included me in a number of workshop on peace, security, and faith he organized with the Naval Postgraduate School and others. Rick often attended those events and is now actively involved in AfP as well.
Even though I am a non-practicing Jew, Eric, Rick and others invited me to the first national conference of Evangelicals for Peace that was held in Washington the weekend after the 2016 election. The group was unable to avoid the controversies surrounding the election. Some had enthusiastically voted for Trump. Others had rejected him out of hand. The discussions were fascinating in two ways. First, they touched on raw nerves in ways we rarely see at AfP conferences where the attendees tend to be pretty similar politically. Second and more telling for me, whenever the discussion got heated, the leadership took a time out so that we could all pray.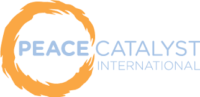 Despite the tensions in the room, it was easy to see the ways in which evangelical and secular peacebuilding overlap as I laid out in my review of Ken Sande's most recent book. If anything, evangelicals care even more than the rest of us do about reconciliation in post-conflict settings given the roles that sin, salvation, and more play in their theological universe.
It also became clear to me that working more closely with evangelicals could begin narrowing the gaps between left and right in this country. There is next to no likelihood that any such coalition would end our differences over abortion, gay marriage, and other so-called life style issues that are part of the so-called culture wars. However, even as limited as it is, the relationship shows me that we can disagree with others, still treat them with dignity, and cooperate with them in more ways than I had dreamed of before my trip to Wheaton.
It's not just evangelical peacebuilders. I spent a weekend at a conference on American democracy with Peter Wehner, who had been a speechwriter for George W. Bush and has been one of the leading Republicans to oppose President Trump dating back to the days before Trump sewed up the Republican nomination. His friend and fellow Bush speechwriter turned Washington Post columnist, Michael Gerson laid that case out in the most recent issue of The Atlantic, which includes a shout out to Wheaton and my own beloved Oberlin.
If nothing else, I'm a better peacebuilder and a better person for having spent part of the last fifteen years working with people I didn't even know existed. As has happened in my work with the military, I've been welcomed with open arms by people who, like me, enjoy working with people they disagree with.
I plan to continue doing just that.
The views and opinions expressed in this article are those of the author and do not necessarily reflect the official policy or position of the Alliance for Peacebuilding or its members.
---
Also published on Medium.